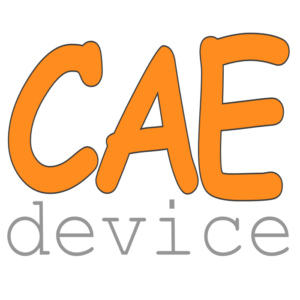 "CAEdevice provides engineering services for the mechanical industry, such as design of automation devices, hydraulic presses, lifting equipment, valves and pipelines (oil&gas and nuclear field). CAEdevice has a consolidate experience in structural analysis, dynamic simulation and geometric optimization of a wide variety of devices, including railway, medical, automotive."
CAEdevice usally sponsors the main price for the MVRC championship winner. In the past this has been, a 12 month subscription of Racecar Engineering, the book How to build a car by Adrian Newey and Bitcoin.
---

CAESES® stands for "CAE System Empowering Simulation" and its ultimate goal is to help engineers to design optimal flow-exposed products.
CAESES® gives you innovative CAD capabilities to create variable geometry models that are geared towards simulation. These models are perfectly suited for fully-automated workflows, such as parameter studies and shape optimizations with CFD (Computational Fluid Dynamics).
CAESES is a product made by FRIENDSHIP SYSTEMS. We are your partner for variable geometry, CFD process automation and optimization of flow-exposed products.
Friendship Systems created an online app to create geometries for the cars of this years championship.
---



MantiumCAE is a channel partner of XFlow and an engineering consultancy, dedicated to CFD simulations, putting special focus into these fields:
Aerodynamics
Optimization
CFD Process Automation
MantiumCAE provides the MVRC championship with MantiumFlow, a tool which automates the setup of CFD simulations, execution and post-processing.
---
If you are interested in sponsoring the championship or have ideas for new challenges please contact us here!