The last race of MVRC 2016 is over. It decided the championship in a close battle. Here is the video:
While TF won the race with a fantastic car, as only 6 cars entered for this last race he could not win the championship any more. CAEdevice is the champion of MVRC 2016! Here are the full results and the final championship standings: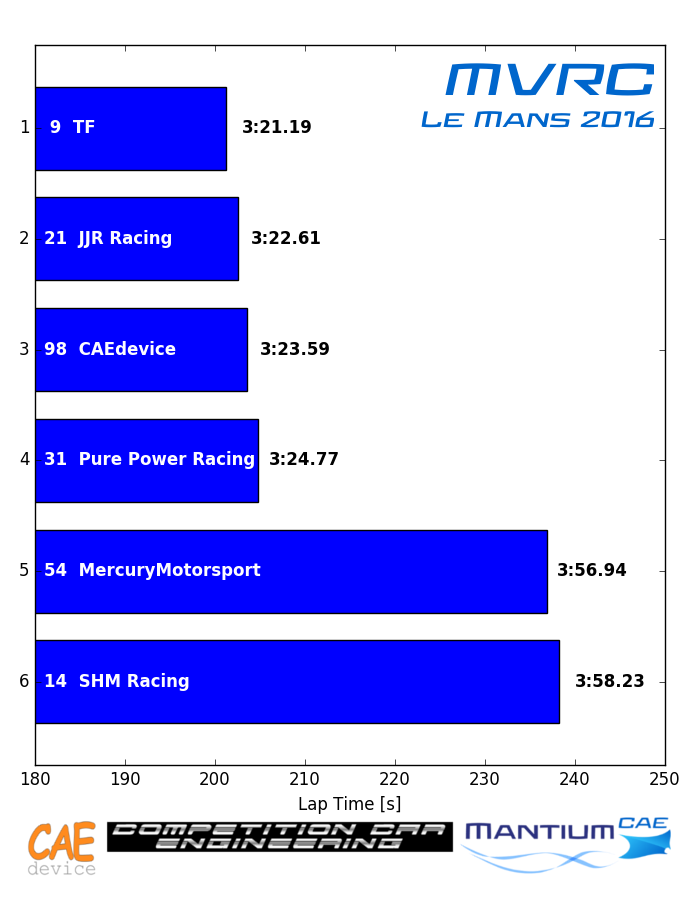 MVRC Championship points 2016 – after race five
CAEdevice
95
JJR Racing
91
TF
85
Variante
51
HP-Racing
50
MercuryMotorsport
42
Pure Power Racing
32
TalnoRacing
22
SHM Racing
13
RicME Motorsport
6
The season was very exhausting for everyone. Special thanks goes out to the sponsors and staff that did great work. The race results were always delivered within a week which takes awake a lot of nail chewing from the car designers. We are looking forward to an exiting season 2017.