Here are the results of the second MVRC race, which was held at the famous Nürburgring. As everything is virtual there were no violent accidents and everyone returned home safely and in one piece.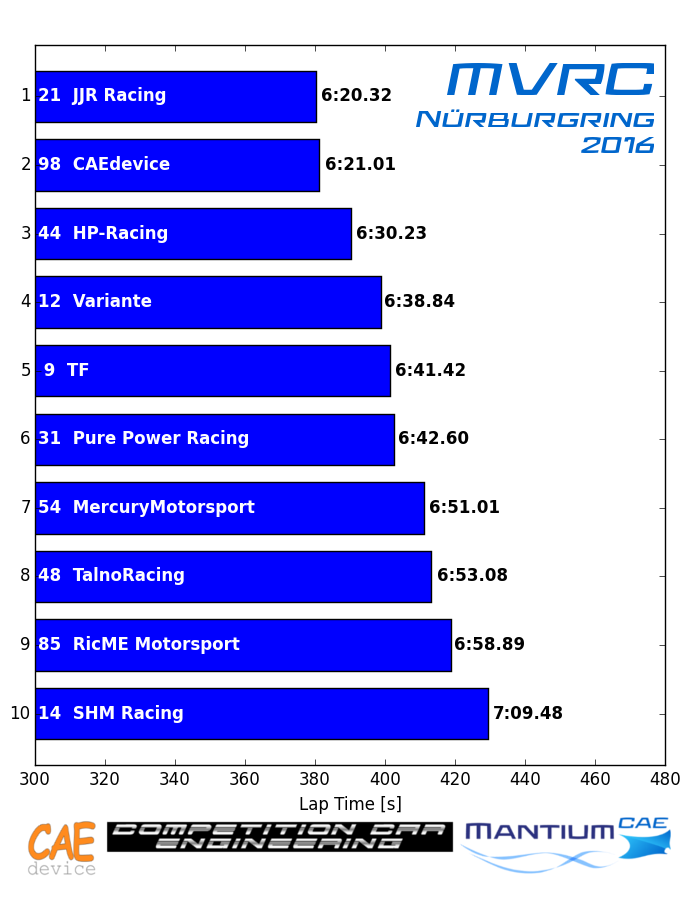 Congratulations to JJR. After being penalized last race and loosing valuable championship points he scored the maximum this time. With CAEdevice in second position after winning the first race he is now leading the championship with a lead of 6 points:
MVRC Championship points 2016 – after race two
CAEdevice
43
JJR Racing
37
Variante
30
HP-Racing
30
TF
20
TalnoRacing
12
Pure Power Racing
12
MercuryMotorsport
12
SHM Racing
3
RicME Motorsport
2
The next race will be held at the Sepang circuit with the submission deadline in two weeks.